These rates are negotiable, depending on the type of work and the time spent.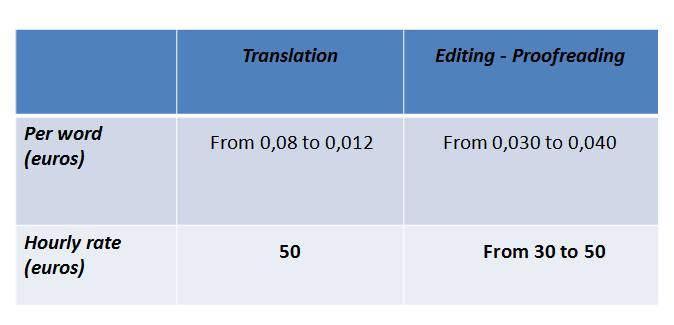 * Our rates are based on our experience and on the number of words and the amount of text (number of pages) to translate. They range in market rates. These rates may be negotiated. 
For any request or more details, please contact us.